Welcome to Mir Concrete Products Limited
Mir Concrete Products Ltd. (MCPL) - a concern of Mir Group, started its journey on 2004. The vision of MCPL is to strive and improve the overall construction process for the country to international standard from its present state. Today, MCPL has become the pioneer of producing the concrete products in Bangladesh. MCPL came into being with a view to ensure environmentally harmless concrete products for public and private sectors on regular basis from its two plants at Gabtoli, Dhaka & Rupganj, Narayanganj and producing high standard Ready Mix Concrete, Concrete Blocks, Paving Blocks and Paving/Parking Tiles on regular basis.
The main focus of MCPL, in alignment with its sister organizations, is to strive to improve the overall construction industry of Bangladesh by introducing new technologies and practices that have defined the infrastructure of the modern world. Keeping this in mind, we established two production plants in Gabtoli and Narayanganj for The first step in this process is to produce and supply Ready Mix Concrete, a well timed and vital building material essentially needed in the current construction scenario of the city.
In consideration of the recent tremors and quakes in the South Asian Zone and the fast growing construction in a space-crammed city like Dhaka, it is very essential to use RMC in the buildings especially high rises and heavy structures to ensure the best quality and strength and to prevent redundant wastage of time, effort, space and finance.
Learn More
Visit one of our customer focused websites:
Learn More
Know more about our focus on quality and durability:
Benefits of Concrete Block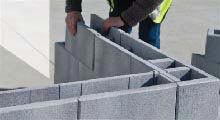 Use of Concrete Block ensures extreme durability of Construction.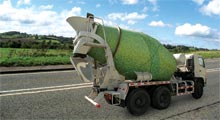 Use of RMC reduces significantly construction cost and time.